There are two pre-security areas designated as animal relief areas located on the grass berm located directly across from the air terminal building.  These areas are equipped with waste bags and receptacles.
There is one Animal Relief Washroom located post-security on the main floor of the passenger departure lounge in the main washroom corridor.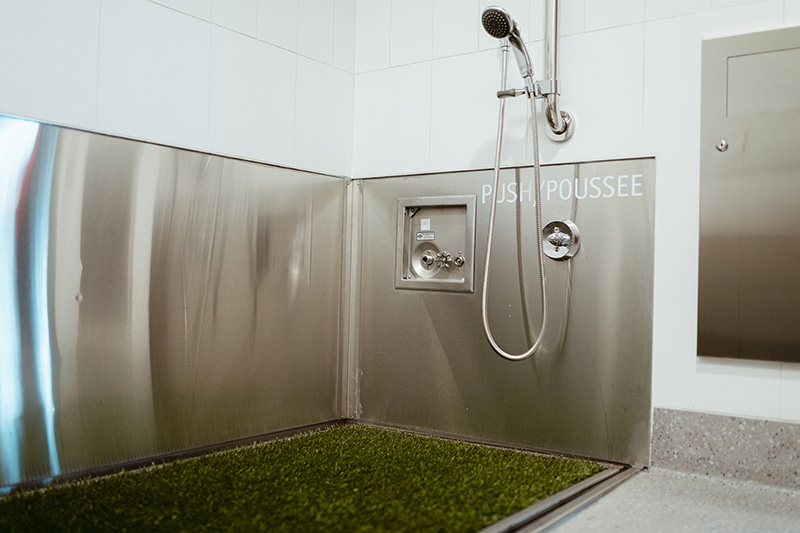 Service animals, animals travelling with their owners and pets are permitted inside the Airport Terminal Building. Animals cannot not be left at large on land which is not owned by the owner of the animal, permitted to cry or bark in a manner which disturbs peace or, confined in an enclosed space or vehicle without adequate ventilation. Owners of animals are responsible for clean-up and removal of feces/urine.