August 14, 2023
Elizabeth Brown appointed President and CEO of Victoria Airport Authority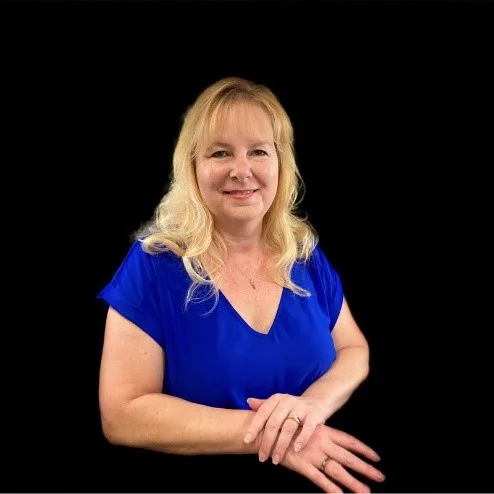 Cathie Ounsted, Chair of the Board of Directors of Victoria Airport Authority (VAA), is pleased to announce today that following a rigorous executive search process, Elizabeth Brown has been appointed President and CEO of VAA, effective September 18, 2023. Ms. Brown is delighted that this new role will allow her to return home to Victoria, BC after the past 16 years have taken her to various airport service opportunities outside of her native Canada.
Ms. Ounsted stated: "The VAA Board of Directors is thrilled to have Elizabeth as our new CEO and President. We are confident that with her extensive aviation and airport background, VAA will continue to thrive with Elizabeth and the strong team at VAA, as they execute the ambitious capital programs and masterplan over the coming years."
In the five years prior to joining VAA, Elizabeth Brown held the position of President at TBI US Airports, the organization responsible for the operation of the Orlando Sanford International Airport. Ms. Brown was responsible for the delivery of a 20-year contract for Sanford Airport Authority to manage and operate airport terminals, ramp control and parking.
As a tri-lingual executive she has had extensive international experience and background in airport business development. She held the role of Chief Commercial Officer at the unique Cross Border Xpress, a pedestrian border crossing between San Diego, California that connected to the Tijuana International Airport.
Ms. Brown also served as the Director of Marketing, prior to being appointed as Chief Commercial Officer with Vantage Airport Group, where she developed and implemented a marketing program for Sangster International Airport in Montego Bay, Jamaica.
Ms. Brown stated: "It has long been a dream to be able to return to Victoria and contribute meaningfully to the continued success of the Victoria International Airport. I am honored and excited to be selected to lead the Victoria Airport Authority and look forward to working with the dedicated team who have not only seen the airport through significant challenges, but have laid out a path of continued growth and development to serve the needs of the Capital Region and Vancouver Island."
Ms. Brown will take over the position as President and CEO following the planned retirement of current President and CEO Geoff Dickson in September 2023. Mr. Dickson led VAA from 2011. During his tenure, numerous ambitious capital programs were implemented to modernize the terminal building, increase airfield capacity, improve runway safety and add community amenities such as a 9 km multi-use trail around the airport, while ensuring VAA remained debt-free.
Ms. Ounsted added: "On behalf of the Board I would like to thank Geoff Dickson for his immense contributions to VAA over the past twelve years, and particularly for his leadership during the recent COVID-19 pandemic. Our community is better off for his efforts, and we wish him all the best and a happy retirement."
Mr. Dickson will remain with VAA until the end of September 2023.
About Victoria Airport Authority
Victoria International Airport (YYJ) is the 11th busiest airport in Canada and has been rated one of the top ten most-loved airports in the world by CNN Travel. As a winner of the Best Regional Airport in North America award by Airports Council International in 2012, 2014, and 2020, YYJ provides a safe, secure, sustainable and efficient airport that creates prosperity for our region by connecting Greater Victoria with the world. Victoria Airport Authority has managed the operations at YYJ on behalf of the surrounding communities since April 1, 1997.
Media Contact Victoria Airport Authority – Rod Hunchak
Phone: 250-953-7514