Board of Directors and Chief Executive Officer
Cathie Ounsted
Board Chair and Chair, Steering CommitteeNominated by the District of Central Saanich
Eric Donald
Board Vice-Chair, Chair, Airport Consultative CommitteeNominated by the City of Victoria
Wendy Zink
Board Secretary and Chair, Governance CommitteeAppointed by the Province of British Columbia
Margaret Lucas
Chair, Audit and Finance CommitteeNominated by the Greater Victoria Chamber of Commerce
Carol Brown
Chair, Human Resources CommitteeAppointed by the Government of Canada
Paul Gerrard
Chair, Planning and Development CommitteeNominated by the Capital Regional District
Frank Leonard
DirectorAppointed by the Government of Canada
Dave Cowen
DirectorNominated by the District of North Saanich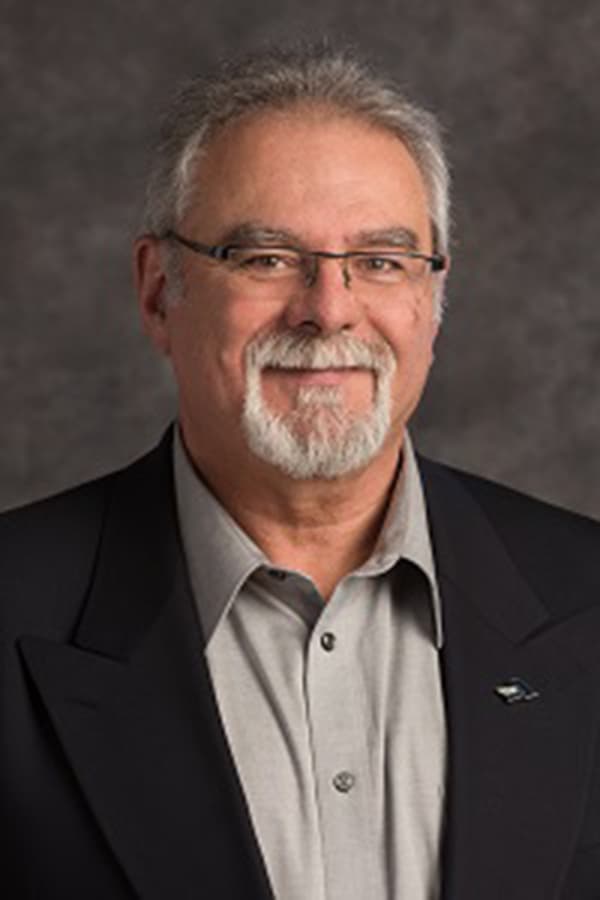 Charles Lovallo
DirectorNominated by the Town of Sidney
Allan Haynes
DirectorNominated by the District of Saanich
Sami Turki
DirectorNominated by the Town of Sidney
Erik Djukastein
DirectorNominated by the District of North Saanich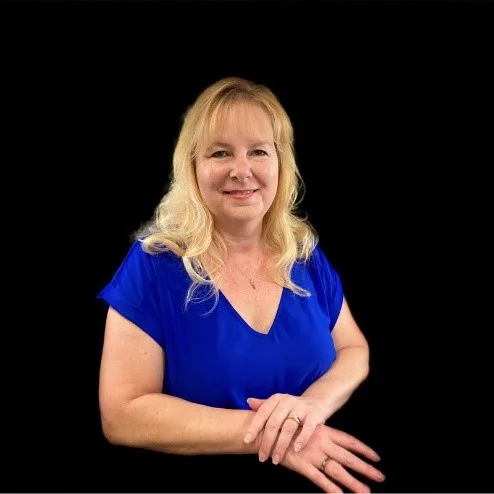 Elizabeth M. Brown
President and CEO
Cathie Ounsted
Board Chair and Chair, Steering CommitteeNominated by the District of Central Saanich
Cathie has been a resident of Greater Victoria for the past 30 years, and of the Saanich Peninsula for the past 20. Cathie has been active on several local boards including the Central Saanich Police Board serving as Chair of Finance, the Island Catholic School Board, and the Peninsula Co-op Board of Directors serving as Chair of Finance, Planning and Nominations Committee.
Cathie is a former Councillor with the District of Central Saanich where she served as Chair of the Finance and Administration Committee and the Planning and Development Committee. She has owned and operated several businesses in Greater Victoria and held senior executive positions for a large local grocery chain. She has spent a significant amount of time volunteering for local community and high school football.
Cathie and her husband Chris operate Ounsted & Company, Chartered Professional Accountants. They reside in Central Saanich with their two teenage sons.
Eric Donald
Board Vice-Chair, Chair, Airport Consultative CommitteeNominated by the City of Victoria
Eric Donald is the Principal of Blazer Consulting Inc., a real estate and finance advisory business. With a background that includes 30 years in the financial industry (BMO) and subsequent years in real estate development and property management, Eric has experienced many transactional opportunities and challenges at a leadership level.
A native of Victoria, Eric holds a B.A.(Econ.) from University of Victoria and Executive Management Certificates from the Banff School of Advanced Management and the Richard Ivey Business School.
Eric has served on many community boards, including University of Victoria (Chair), Uvic Properties (Chair), Pacific Sport Training Centre, Chambers of Commerce, Victoria Economic Development Commission, and he has participated with various non-profits in fund-raising initiatives.
Wendy Zink
Board Secretary and Chair, Governance CommitteeAppointed by the Province of British Columbia
Wendy Zink has extensive experience in community development and community facilitation and believes an engaged and inclusive community is a sustainable community.
Wendy has been actively involved in community affairs in Victoria for 25 years including the Vancouver Island YMCA-YWCA (nationally and locally), Our Place Society and past Chairperson of the Housing Impact Council -Greater Victoria United Way. She is currently a director on the Oak Bay Police Board as well as the Salish Sea Housing Society.
Prior to establishing her consulting practice, Bazink Solutions, in 2009, Wendy was the City of Victoria's Manager of Social Planning and Housing. Her focus and passion was on planning for and with people in Victoria and encompassed housing policy, land planning and development. This is also the focus of her consulting practice.
She has worked in the public, private and non-profit sectors across western Canada most recently managing a commercial cleaning franchise on Vancouver Island for five years. Wendy brings a pragmatic yet creative approach to all aspects of her work. She employs the following skills: strategic planning; policy governance & decision-making; consultation and facilitation.
Wendy has a Master's Degree in Environmental Design (Urban Planning) from the University of Calgary and a Bachelor's Degree in Urban Studies from the University of Winnipeg.
Margaret Lucas
Chair, Audit and Finance CommitteeNominated by the Greater Victoria Chamber of Commerce
Margaret Lucas has been an executive leader in the Tourism and Development industry for over 30 years. She is currently the Executive Director, Business Development for PARC Retirement Living. She currently serves on the Board of Directors for the Greater Victoria Harbour Authority and is Chair of the Infrastructure, Planning and Development Committee and the Ogden Point Master Plan Committee. In 2003 she led the transformation team for the restoration of the Hotel Rialto. In 2009 she was awarded the Greater Victoria Chamber of Commerce Business Person of the Year Award for her work and community spirit. In 2012, she received a University of Victoria Distinguished Alumni Award.
Margaret has served on many civic boards and committees including a Governor on the Camosun College Board of Directors, Chair of the Greater Victoria Chamber of Commerce, Vice-Chair of the Downtown Victoria Business Association, board member on the Victoria Hospice and Palliative Care Foundation, and a director for Victoria Civic Heritage Trust.
Margaret was an elected Councillor in the City of Victoria from 2014 to 2018. She cares deeply about her community, is not afraid to get involved, and she brings a strong business acumen and understanding of regional perspectives to the Board.
Carol Brown
Chair, Human Resources CommitteeAppointed by the Government of Canada
Carol Brown practiced law for approximately 25 years, extending from a focused career with PWC as a tax lawyer, to a more general practice as a business lawyer, in BC, advising small and medium sized businesses. Today Carol is experienced as a conflict management and change management advisor and facilitator.
Carol was the Chair of the human resource committee with the Prince George Airport Authority (nine years as board director) and was director with the Insurance Corporation of BC, in addition to several other community board volunteer experiences. Carol was a Commissioner with the BC Utilities Commission for over five years.
Carol is also a part-time Faculty at Royal Roads University, teaching Law, Conflict Management, and Leading Change. She has a CPA/CGA and her ICD.D designation. She completed her doctoral studies in 2013 as she transitioned from law to organizational development. Carol has been a resident of BC since 1986, and of the south island since 2011. Carol has two adult children.
Paul Gerrard
Chair, Planning and Development CommitteeNominated by the Capital Regional District
Paul has been involved in construction for over 40 years in England, Toronto and on Vancouver Island and is the owner and President of a multi-million dollar business in the construction industry in the CRD .
He was elected as a Saanich Councillor from 2008 – 2014 and was Chair of various Saanich standing and advisory committees including Finance, Planning and Transportation and Parks, Trails and Recreation in his two terms of office. He was also the Saanich Council representative on the Victoria Airport Consultative Committee.
Paul was a trustee and Chair of the Greater Victoria Public Library Board and of the CRD Housing Trust Fund Committee and a Board member of the Capital Region Housing Corporation, City of Victoria Board of Variance, Saanich Neighbourhood Place and a Director of the CRD Water Commission.
He was President of the Gorge Tillicum Community Association and won awards for service both as a public library trustee and for his community involvement. He is interested and involved with affordable housing issues in the Greater Victoria region and was also a member of the Leadership Council for the Coalition to End Homelessness.
Paul lives in the Gorge / Tillicum area of Saanich, is married and has two adult sons.
Frank Leonard
DirectorAppointed by the Government of Canada
Frank Leonard was Mayor of Saanich and Chair of the Police Board from 1996-2014 after serving as a Councillor from 1986. While in public office, Frank chaired the Municipal Finance Authority of BC, was President of the Union of BC Municipalities and a Director of the Federation of Canadian Municipalities. He has also served as Chair of the Capital Regional District, the Hospital District and the region's Housing Corporation.
Frank Leonard comes from a family business background, having managed Victoria Tire Ltd.'s three Kal Tire stores prior to their sale in 1996. While in business, Frank served as a Director of the BC Chamber of Commerce, President of the Victoria Chamber of Commerce, and on the boards of local tourism and economic development groups. Frank has a B.A. (Honours) and M.A. from the University of Victoria, and has completed the Institute of Corporate Directors Program (ICD.D)
Frank Leonard is currently Chair of Parkbridge Lifestyles Communities and a Director of Coast Capital Savings. He is a business instructor at the University of Victoria and has previously served as a Director of the BC Investment Management Corporation, Chair of the Municipal Pension Plan and Chair of the BC Agricultural Land Commission.
Dave Cowen
DirectorNominated by the District of North Saanich
As CEO of The Butchart Gardens, Mr. Cowen helps lead a creative and diverse staff in the delivery of a world-renowned horticultural experience. A National Historic Site, Butchart is a pre-eminent Edwardian display garden with an array of entertainment, shopping and dining options.
Mr. Cowen is experienced in facility management, business development and governance, and is actively involved in leadership positions in the tourism and business communities. He serves as the founding Past President of Gardens BC, is past Chair of the Greater Victoria Harbour Authority and was formerly Chair of Tourism Victoria.
As Co-chair of the Pacific Northwest Economic Region's Tourism Working Group, Dave is the proud recipient of the Robert Day Memorial Award, which is awarded to someone in the private sector who has played a major role in bringing collaboration between cross-border organizations and stakeholders.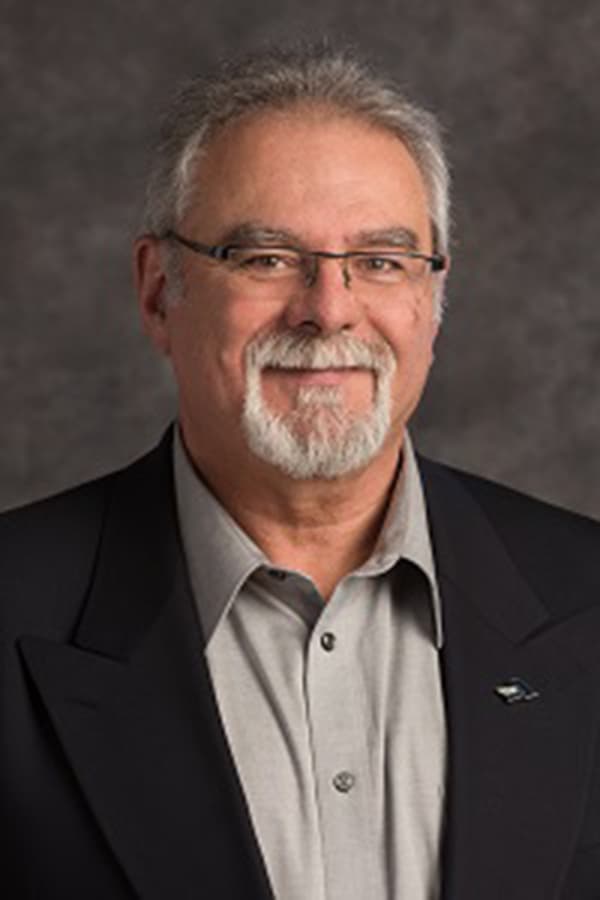 Charles Lovallo
DirectorNominated by the Town of Sidney
Charles Lovallo is President of CRI Business Solutions, a private consulting firm specializing in business management, and Manager of the Themis School of Security Training. He is past President and Chair of Innovative Solutions Now Inc., a biofuels research and development company. Charles has held senior positions within Revenue Canada – Customs and Border Services in the areas of Information Technology, Revenue, Human Resources Management and Taxation.
He was the founder and CEO of Angel Flight of BC, a non-profit organization of volunteer pilots who provide free air transportation to ambulatory cancer patients requiring travel to treatment centres.
Charles is a recipient of the Queen's Golden Jubilee Medal for his work in business continuity and emergency management, and he has assisted in the development of a National Risk Assessment Program.
Allan Haynes
DirectorNominated by the District of Saanich
Allan Haynes was born and raised in London, England, and has wide-ranging work experience in the UK, Europe, Canada and the Middle East and more limited experience in the USA, South America, Africa and South and East Asia.
He joined Air Canada in London as a passenger agent and later moved to the European Regional Office where he held a variety of marketing positions. He transferred to the Montreal head office in 1979 where he worked successively as manager of Schedule Development, Long Range Planning, Intercontinental Routes and Commercial Strategy.
He left Air Canada in 1992 but, after a brief spell as a restaurateur, returned to aviation as an independent marketing consultant where his clients included four of Canada's top ten airports, the International Air Transport Association (IATA), Aer Rianta (the Irish Airports Authority), various regional airports and airlines and sub-contract work for larger consultancies.
His voluntary work includes Vice President House League of the Lakeshore Soccer Association (Quebec), a youth sports group with 3500 members, Director and Chair of the Passenger Marketing Committee of the Comox Valley Airport Commission and board member and President of Peninsula Players, a community theatre group based in Sidney for whom he has written and directed a number of productions.
Allan has a degree in marketing from the UK Institute of Marketing and currently lives in the Cordova Bay area of Saanich.
Sami Turki
DirectorNominated by the Town of Sidney
Sami Turki is a bilingual Information Technology Technician with over 20 years of experience. He possesses a degree in telecommunication equipment and he is a network technology specialist. Sami also has a Montreal polytechnic certificate in Cyber Security and he is experienced in finance, transportation, and telecommunication fields.
He's the president of a cyber security consulting firm specialized in systems and networks implementation, management and cybersecurity assessment and coaching.
In the past, Sami Turki has developed an airport airside and city side expertise by working on a 7M PAX greenfield airport construction and a 4M PAX operational airport update while working as IT Supervisor with TAV Construction. But also, on engineering master planning and airport design projects while working with SNC Lavalin – Airport Excellence Center. he worked on 3 different continents including North America East and West coast with different cultures and backgrounds.
Sami Turki is a member of Sidney Volunteer Firefighters Association, participate in a number of BC Wildfire deployment and posses an NFPA-1001 Professional Qualification.
Erik Djukastein
DirectorNominated by the District of North Saanich
Erik has been a resident of the Saanich Peninsula since 1987. He is an inventor and entrepreneur who co-founded several companies including Contech Electronics. He grew the consumer electronics manufacturer into one of VIATEC's Top 25 Victoria Companies before exiting.
In addition to sitting on and in some cases chairing corporate boards for the companies he led, he has volunteered with groups like the Entrepreneurs Organization (EO), 676 Kittyhawk Air Cadet Squadron, a local constituency association, and the North Saanich Advisory Planning Committee.
His education includes Diplomas in Communication Arts and Business Administration. Before moving to Vancouver Island and starting Contech, Erik was in the Yukon where he earned his pilot's licence and worked in radio, primarily with the CBC.
Nowadays, Erik manages an IP holding company and his own small business interests that include commercial real estate. He is currently the president of the Bazan Bay Community Association and lives near the airport with his wife Dr. Morrice.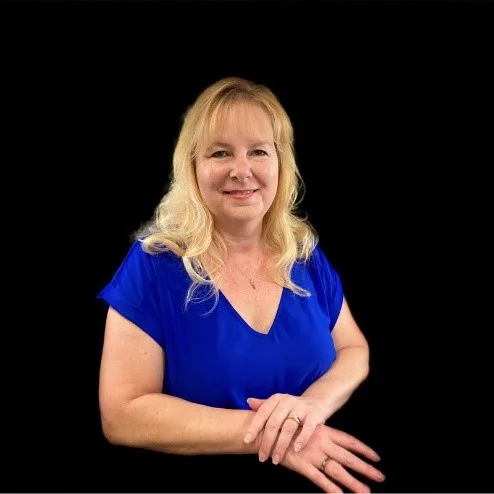 Elizabeth M. Brown
President and CEO
Elizabeth M. Brown was appointed President and CEO of VAA, effective September 18, 2023. Ms. Brown is delighted that this new role will allow her to return home to Sidney, BC after the past 16 years have taken her to various airport service opportunities outside of her native Canada.
In the five years prior to joining VAA, Elizabeth held the position of President at TBI US Airports, the organization responsible for the operation of the Orlando Sanford International Airport. Ms. Brown was responsible for the delivery of a 20-year contract for Sanford Airport Authority to manage and operate airport terminals, ramp control and parking.
As a tri-lingual executive she has had extensive international experience and background in airport business development. She held the role of Chief Commercial Officer at the unique Cross Border Xpress, a pedestrian border crossing between San Diego, California that connected to the Tijuana International Airport.
Ms. Brown also served as the Director of Marketing, prior to being appointed as Chief Commercial Officer with Vantage Airport Group, where she developed and implemented a marketing program for Sangster International Airport in Montego Bay, Jamaica.
Ms. Brown stated: "It has long been a dream to be able to return to Victoria and contribute meaningfully to the continued success of the Victoria International Airport. I am honored and excited to be selected to lead the Victoria Airport Authority and look forward to working with the dedicated team who have not only seen the airport through significant challenges but have laid out a path of continued growth and development to serve the needs of the Capital Region and Vancouver Island."
VAA Board of Directors
The Board of Directors provide oversight to Victoria Airport Authority to ensure its purposes and objectives are realized and that Victoria International Airport operates in a safe, efficient, and reliable manner. As a governance board, all Directors are expected to possess a high level of knowledge to advance the fiscal management and governance best practices of Victoria Airport Authority.
Members of the Board of Directors are nominated by the following nominators:
two Members by the Town of Sidney;
two Members by the Corporation of the District of North Saanich;
one Member by the Corporation of the District of Central Saanich;
one Member by the District of Saanich;
one Member by the City of Victoria;
one Member by the Capital Regional District of British Columbia;
one Member by His Majesty the King in Right of the Province of British Columbia;
two Members by His Majesty the King in the Right of Canada with the right to nominate an additional Member during the period in which the Authority is subsidized by His Majesty the King in Right of Canada;
one Member by the Greater Victoria Chamber of Commerce.
VAA may appoint up to three additional directors at the discretion of the Board. Each Director may serve up to three terms to a maximum of nine years in total.
Individuals interested in becoming a member of the Board of Directors can request more information on our Contact Form.